Facility
The Kirkbride Center is a 302 bed facility sitting on an urban campus site of 17 acres of land in the University City neighborhood of Philadelphia, Pennsylvania. It is located within the block bounded by Market Street, 48th Street, 49th Street, and Haverford Avenue. The site is an oasis in its Philadelphia neighborhood, a campus featuring historic buildings, generous green space including mature trees, tranquil lawns, courtyards and gardens.
This green and peaceful setting is an ideal environment within which to provide its therapeutic services.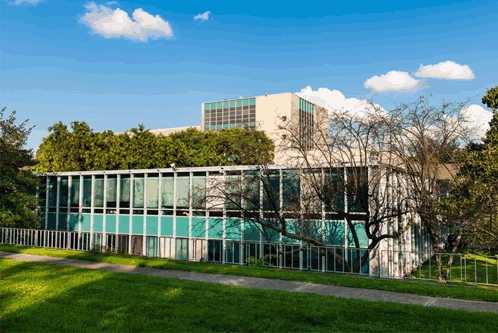 The Campus is well served by public transportation. The recently upgraded Market Street elevated train stops at 46th Street, two blocks from the site, and the SEPTA bus system stops on Market at 46th Street and 52nd Street and on Haverford Avenue near the property.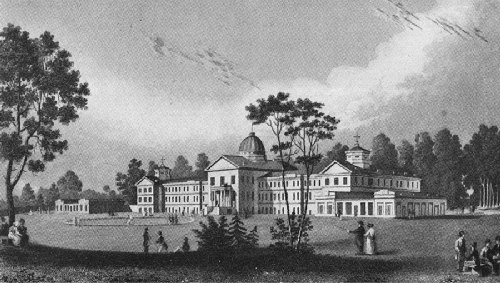 History
The Kirkbride Center was formerly known as the Institute of Pennsylvania Hospital in the 1800s, original construction was completed in 1860 and followed the detailed design principles of hospital superintendent and chief physician Dr. Thomas Story Kirkbride. Kirkbride's architectural pattern for hospital construction centered around providing patients with light and air, to promote optimum healing and comfort. These architectural plans along with his standard of moral mental health treatment greatly contributed to the American psychiatric community of the time. The historic Kirkbride Building was placed on the National Register of Historic Places in 1966, the hospital was brought under new ownership in 1997 and renamed the Kirkbride Center in his honor.